Salads have been an integral part of all our meals right from childhood. However, most of the times, it has been the regular cucumber — onion — tomato salad with occasional use of carrots / seasonal veggies.
However, with the changing landscape of nutrition, there is a growing need to consume nutrient rich foods in a form where they are most beneficial. Hence, salads have become a crucial part of every meal. Here we present 5 salad dishes which are quick to prepare and provide high nutrition.
But first things first. What are the must-haves of a salad recipe?
Green foods which are rich in phytonutrients
Fiber rich foods helping in weight loss and overall metabolism
Protein intake — to reduce risk of cardiovascular diseases/control blood pressure
Include nuts — chia seeds, walnuts, almonds
The taste factor — include seasonal fruits — mangoes, oranges, peas
Green Bean salad
If you are bored of the regular cucumber — onion — tomato salads, here is a twist to your Sunday lunches. This one made with green beans, walnuts and minimal effort adds colours and nutrients to your meals.
Glam up your Sunday brunches!
Boil beans in a salted pan of water, drain and allow them to cool.Saute them in oil with light garlic paste. Garnish and present them with nuts.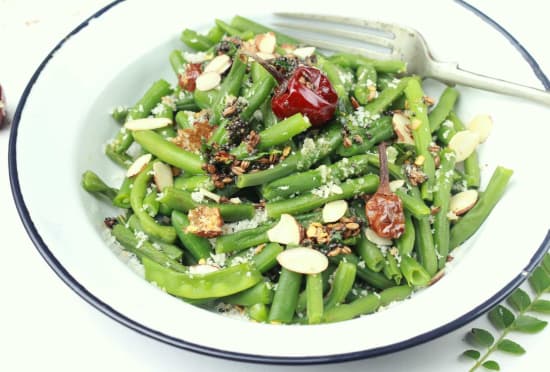 From personal experience, it goes best with chicken dishes. :P
Leafy salad (with nuts)
This one is an easy to go side dish with any kind of meal you are having. It can also be used as standalone dish during snack time.
Must have for your everyday meal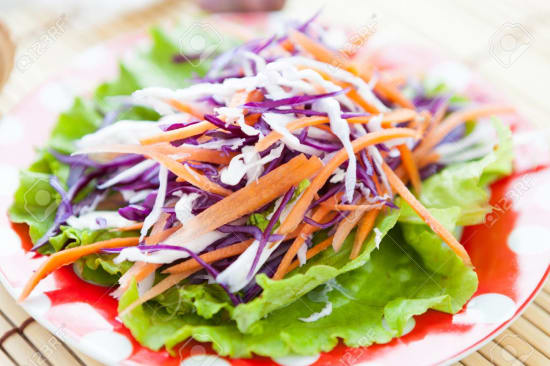 Mix all the leafy vegetables (lettuce, cabbage) after washing them well in a bowl. It's also advisable to boil them quickly. Mix them with tomatoes, olives and ring onions.
Add lots of nuts (almonds and walnuts go best) and mix them well in sherry vinegar / walnut oil / olive oil. Add salt / black pepper to taste and this is ready to go.
To add taste, you can also garnish with seasonal fruits — litchi, mangoes, orange are tried and tested add-ons.
Carrot Beetroot salad
This is a perfect summer dish and goes best with breakfast / dinner meals. Quick to prepare, this can be done with heating vinegar / olive oil and adding sliced carrots / beets into it (with some honey).
Dinner time dish
This can be served with pepper, green olives, salt. To add fancy angle, you can also add grated cheese.
Veggie salad with nuts
For your evening chai and family time
This one has been there in Indian diet since time immemorial and is a very popular dish. Flip all the nuts you have at your home and add jaggery / honey for sweet side or black pepper or salt if you are not fond of sweet. Don't forget to add small cucumber / onion / tomato slices. You can also add capsicums / bell peppers to add colours to your salad.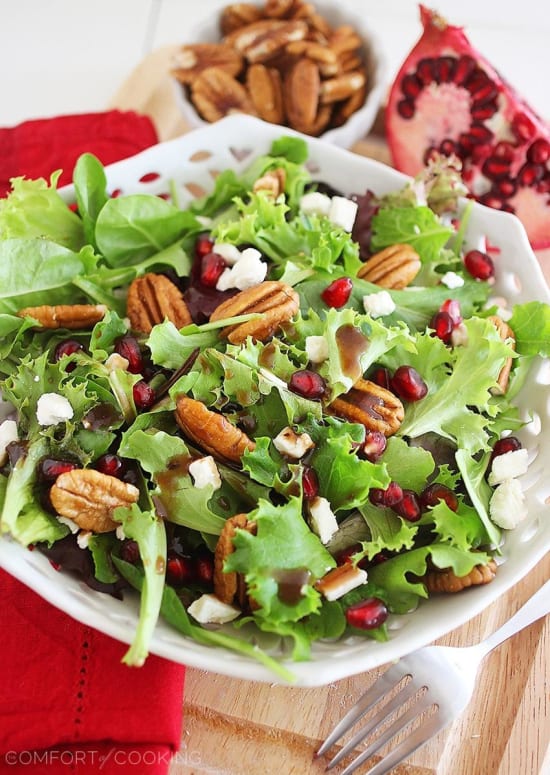 So, which ones are you trying? Do tell us the other salad recipes that you try at home!
Happy eating!
-Team myDaily