Have you wondered why your skin looks dull or why do you have dark circles?
Your skin going dull or Lack of skin radiance and appearance of dark circles around eyes could be attributed to multiple reasons such as:
Iron deficiency

Vitamin C deficiency

Low collagen production

Ageing

Dehydration

Smoking

Why your 'skin care routine' is not showing results, you ask?
Well, the answer is simple. Topical application of creams, serums, gels, undereye creams do little or nothing for your skin because the root cause behind your skin issues is internal!
Lack of iron in the body, lack of Vitamin C,low collagen production and inadequate water consumption cannot be dealt with cosmetics.
Furthermore, what ingredients go into the making of these products and what could be their potential harms are unknown to you! Scary, isn't it?
Here is what your skin care regimen should actually look like :
Plenty of iron rich foods like green leafy vegetables, nuts, whole grain cereals, legumes, green vegetables, etc

Vitamin C rich foods like amla, guava, citrus fruits, broccoli, sprouts, etc

Vitamin E rich foods like plant based oils, nuts, etc

Collagen rich foods like egg whites

Water intake : 35ml/kg of your body weight
Ditch the daily ritual of foundations and concealers to hide imperfections ; glow from within!
myDaily has launched India's first and finest Skin Glow prorein - with 20+ mineral vitamins such as Vitamin C, E, A, Iron, Zinc & calcium and rich in protein helps you to keep your natural skin glowing & healthy!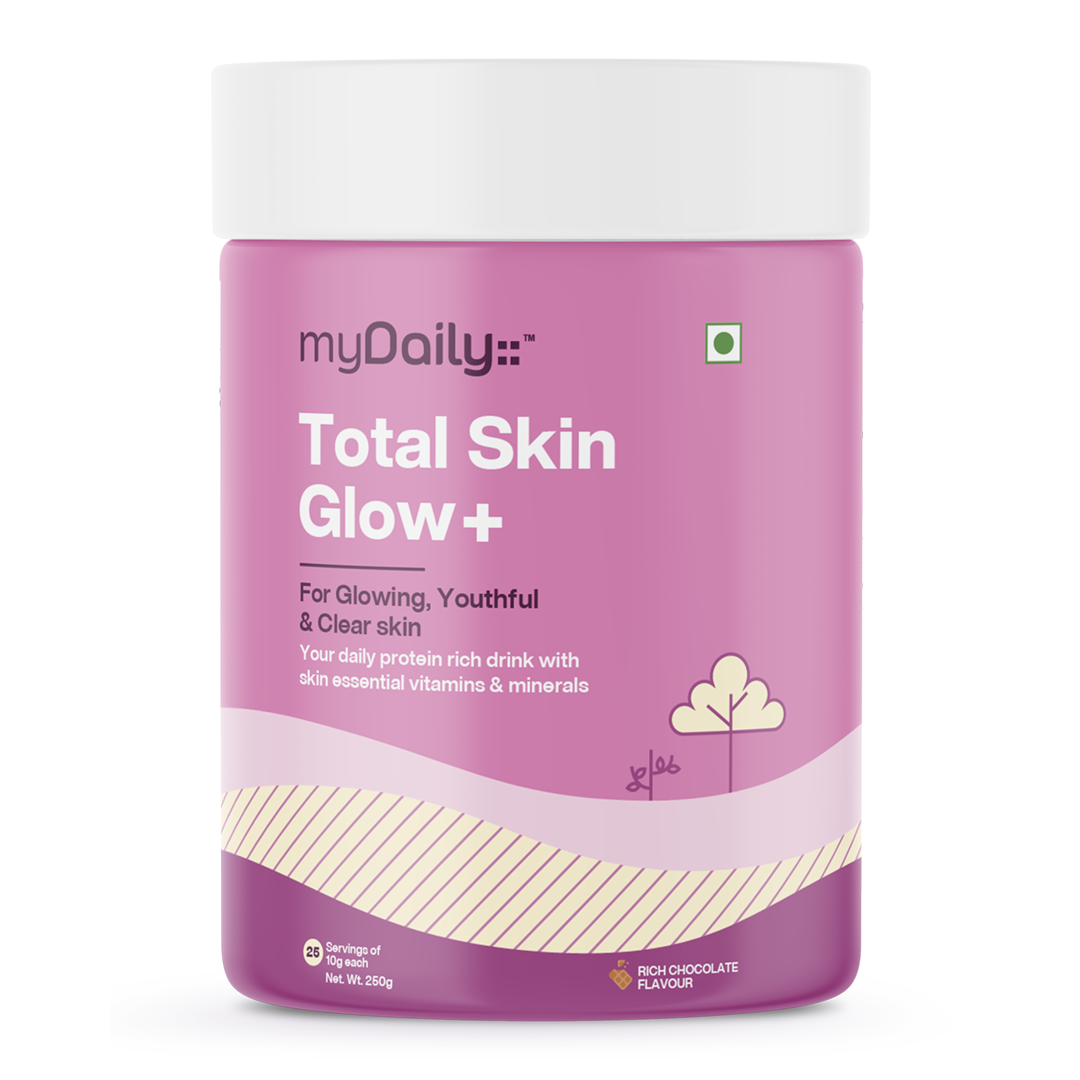 Buy it today from here:
-Team myDaily