Hi everyone, today we want to share with you two simple, high protein, vegetarian breakfast recipes with you. These are simple to make, high in protein and gives you a great metabolism boost!
Millet Dosa:
Ingredients:
1 cup pearl millet
1/3 cup pressed rice
1 teaspoon salt
2 cup water
1/4 cup urad dal
1 teaspoon fenugreek seeds
2 tablespoon refined oil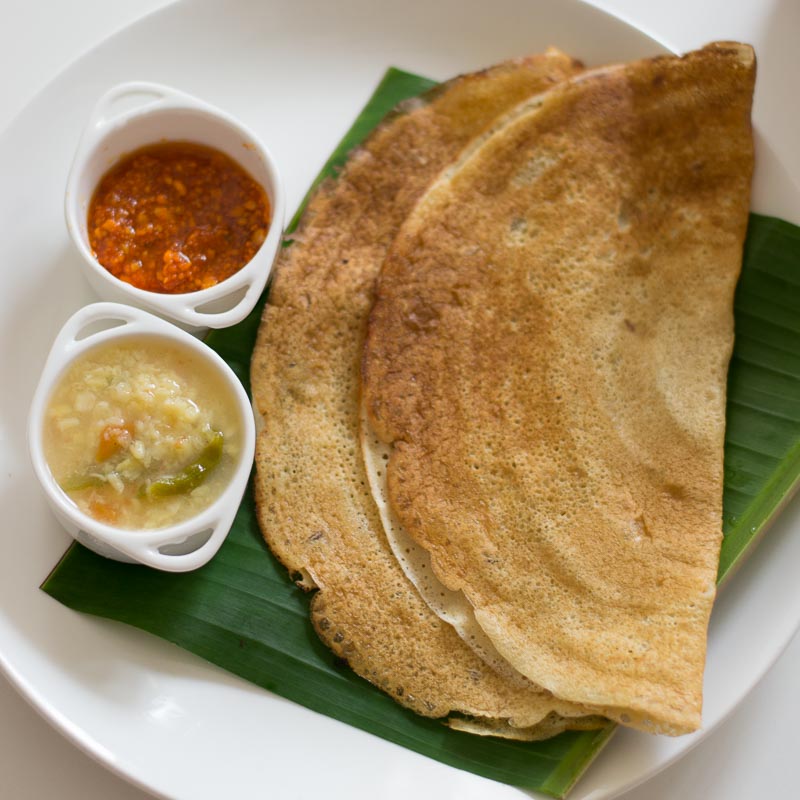 How to make Millet (Bajra) Dosa
Step 1: Wash and soak bajra/millet, urad dal, fenugreek seeds in warm water for 4 to 6 hours or until doubled in size. Prior to grinding, soak the poha in 1/3 cup water for 15 to 20 mins.
Step 2: Drain the water from the dal and millet mixture. Grind into fine paste using fresh water.Once done, grind the soaked poha as well and add it to the dal-millet paste and mix well.
Step 3: Leave this batter to ferment overnight or until you see tiny bubbles over the top. Unlike other batters it does not increase in volume but you may observe little tiny bubbles and slight sour smell to it. Next day, add salt to taste and adjust the consistency to spreadable thickness.
Step 4: Heat a tawa until hot and pour a ladleful of batter and spread it in circular motion like regular dosa. Drizzle few drops of oil at the sides and centre. Cook until golden in color. Once done, fold /roll and serve with coconut chutney, peanut chutney and sambhar.
Sprouts chilla
Ingredients
1 cup dry mung (moong) beans, sprouted for up to 2 days.
1- inch knob of ginger, chopped
3-4 cloves of garlic
2 green chillies
Salt to taste
2 tbsp chickpea flour (besan)
2 tbsp brown rice flour (optional, but makes the chillas extra-crispy. Use regular white rice flour if you can't find brown)
1 cup chopped coriander
1 large carrot, grated (use the side with the largest-size slots on your grater-- you don't want this to be too fine)
Cooking oil spray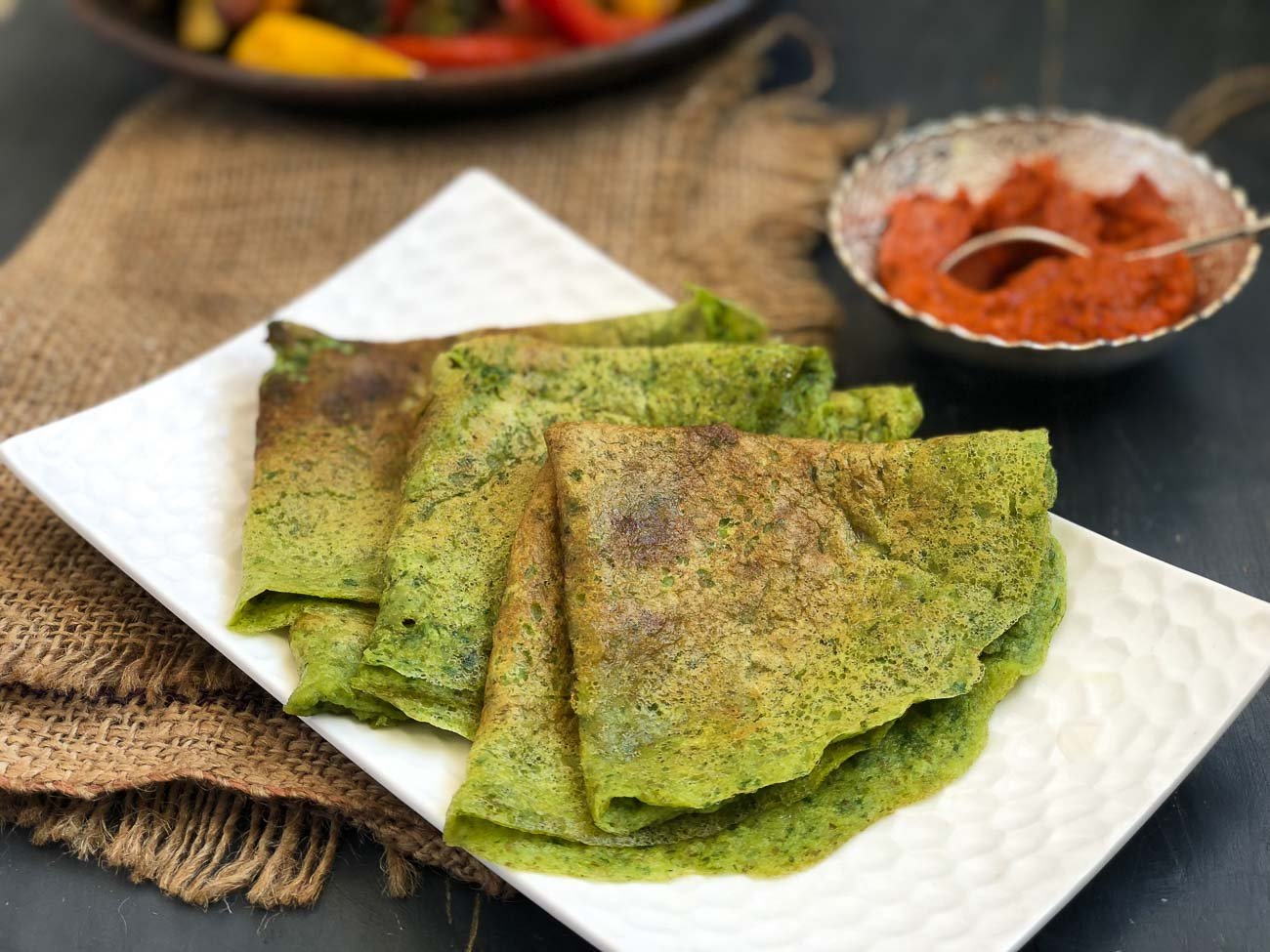 Instructions
Place the mung beans in the blender along with the ginger, garlic, chillies and salt and blend until smooth, using just enough water to get a slightly-runnier-than-pancake-batter consistency. Add the flours and veggies and mix well. Set aside for 10 minutes and mix again.
Heat a cast-iron or nonstick skillet over medium-high heat until water sprinkled on the surface skitters off and dries up immediately.
Spray on a thin coating of the oil and then place 1/2 cup of the batter in the center using a ladle with a rounded bottom. Use the bottom of the ladle to spread the batter into as thin a round as possible. This doesn't have to be crepe-like, but if you ladle it on too thick the inside might not cook through.
When the top looks dry and the edges turn brown, flip over and cook until golden-brown.

So when are you trying these? Please share pics with us, how they turn out? We would love to see them and share them on our pages with other users :)
-Team myDaily